Product
For Field Service Technicians
3Plenish Mobile is the command center for the field service technician.
Now your field service technicians can facilitate all key inventory functions in the field.
Enable your technicians to:
See their truck or van's inventory, other technicians' inventory, and inventory in storage.
Search and view parts to order, and easily receive, count, and transfer parts.
Access updated parts photos and pricing.
Communicate with other technicians through 3Plenish's phone integration.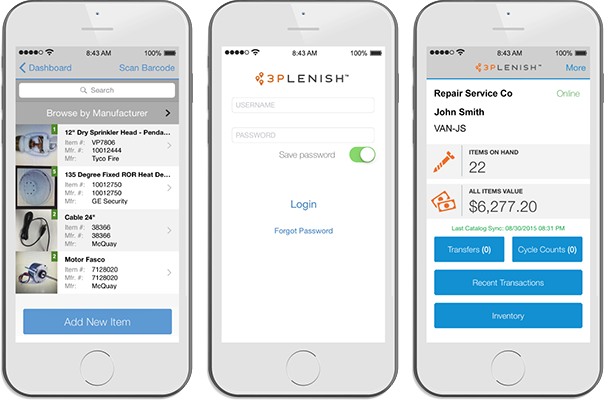 For Management
3Plenish Manager is the command center for management.
Your back-office team can see and track the field technicians' inventory and parts needs.
Empower your office staff to:
See real-time inventory of technicians in the field.
Track field technicians' activity and workflow.
Process parts orders easily with 3Plenish's order consolidation and simplification.
Report transactions easily with 3Plenish's ERP, accounting, and other system integrations.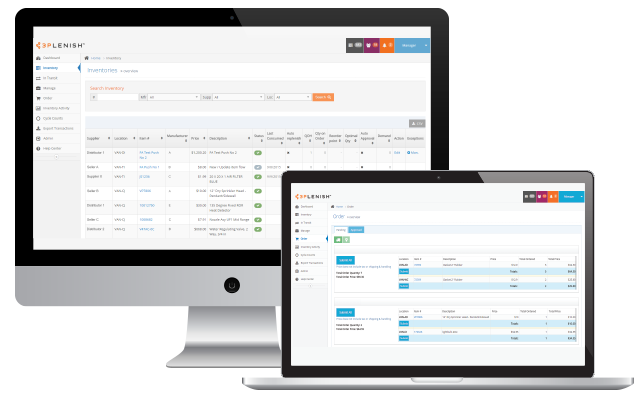 About 3PLENISH
3PLENISH is a division of Parts Town, LLC. 3PLENISH was incubated and developed to help address the pain and inefficiencies experienced by our service company customers related to lack of parts inventory visibility, control and stock replenishment.

Parts Town, LLC